Home School Community Liaison Coordinator (HSCL)
Home School Community liaison Coordinators are teachers on the staff of the school(s) where they work.
The coordinators are released from teaching duties and work full time liaising between the home, the school and the community. They work in partnership with the school, the home and the community to support parents with their child's education in whatever way is suitable for the family.
Our HSCL coordinator is available to discuss any issue with you and offer support. You can find our HSCL coordinator in the school any morning or she can be contacted on 089 4694093 or on the school number 041 9837150

Goals of the HSCL Scheme

To promote active co-operation between home, school and community agencies


To raise awareness in parents of their own abilities to enhance their children's education and to assist them in developing relevant skills


To maximise active participation of the children in school


To enhance the children's uptake from education, their retention in the educational system, and their attitudes to life-long learning


To spread the positive outcomes of the scheme throughout the school system generally


Home Visits
The Home School Community Liaison teacher visits many parents in their homes. This is the cornerstone of the Home School Community Liaison scheme and a very important part of the work of the coordinator. It helps form bonds of trust between home and school.

Parents' Room
The Parents' room is located at the back of the infant area right beside the Home School Community Liaison office. It is available to parents every day. Parents are always welcome to come in and chat over a cup of tea or help a younger child with homework while waiting for an older child to finish school. There is a computer available to parents and books to borrow. There are also toys and books for younger children.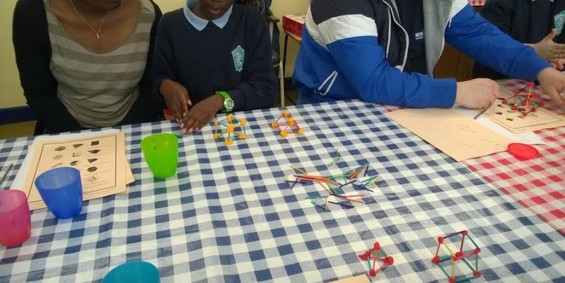 Classes and Courses
Home School Community Liaison coordinators organise a variety of classes and courses for parents during the school year. They take place in the parents' room or in the school library. Courses that have run in Marymount include: Keep Fit, Back to Basics Maths, QQI 3 Maths, Flower Arranging, Crafts, QQI3 and 4 Computers, Read To Succeed and The highly recommended Incredible Years Parenting Programme. Suggestions for classes are always welcome!





Involving Parents in School
The Home School Community Liaison teacher works to help parents support their children at school. Parents are always very welcome in the school and participate in various activities. Activities have included: Story Time events, Bulb Planting, Family Craft Classes, Baking for Fun, Science For Fun, Maths for fun. Parents also give the school great support by volunteering to help during our school dance show, sports day, and other busy times of the year! Parents are encouraged to join the Parents Council and take an active part in the life of the school.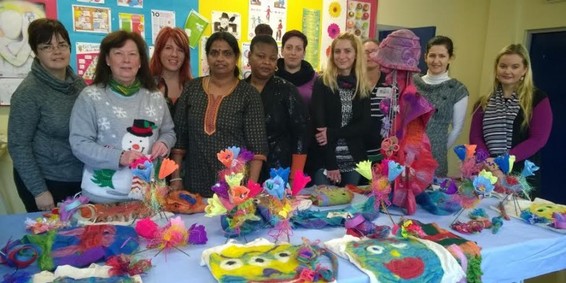 Local Education Committee
The Local Education Committee consists of Principals, Home School Community Liaison Teachers, School Completion Programme Coordinator, local voluntary and statutory agencies and parents. It identifies and addresses issues in the community that affect childrens learning and life in the community. Meetings are organised by Home School Community Liaison coordinators.
Over the past few years Drogheda Local Education Committee has organised "Drogheda Reads Roddy Doyle" and "Drogheda Counts": projects to promote Literacy and Maths in the Community. More recent projects include "Drogheda Minds" which aimed to support approaches to Positive Mental Health in the local community and "Drogheda Moves" promoting health and Fitness for families and the community.